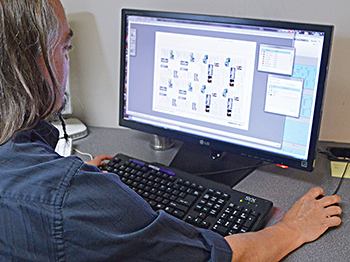 Whether you need a project created from scratch or support for your existing files, our professional in-house Art Department is here to help with technical and artistic expertise.
If your job requires an attractive layout, the accuracy of a business form, or creating a corporate identity, it's a candidate for the Art Department. Bring us your ideas and
needs, or your prepared art files, and we'll deliver a final product that is sure to please.
Our services include:
Pre-Press: File Management, Correction & Prep, Proofing, Plate-Setting/Direct-to-Plate
Graphic Design: Logo Design, Advertisement, Promotional Mailers & Materials,
Posters & Flyers, Stationery Packages, Brochure & Book Design

Production Art: File Creation, Layout & Support, Revisions/Corrections, Scanning


Of course, none of this can be done without the proper tools. For our pre-press needs we use Adobe Acrobat Pro, combined with PitStop Pro, to pre-flight and color-correct all outside jobs that come through the Art Department. For design & production art we use Adobe Creative Suite, utilizing InDesign, Illustrator, and Photoshop. We also run Quark Xpress 7 and Macromedia Freehand 11.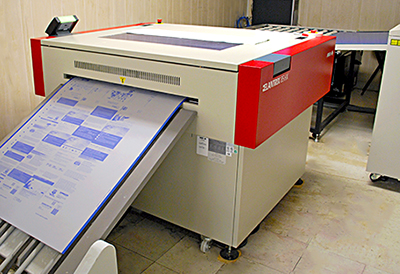 We utilize the following equipment:
– AGFA Apogee Workflow
– MAC & PC Formats
– Epson SureColor P9000
– Epson V6000 Scanner
– CTP Avalon NS-20 Platesetter
– CTP AGFA X Calibur 45 Platesetter