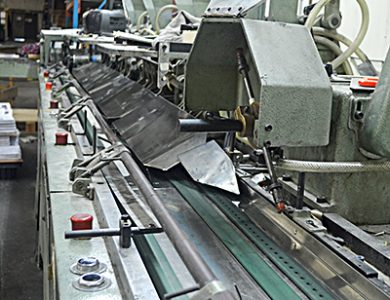 The job isn't done til it crosses the finish line.
Even after your job has come off the press, it isn't ready to go out the door yet. Whether your business cards simply need to be cut, or your book need to be bound, the Bindery Department is the place where the magic happens!
Our service include:
Trimming, Scoring & Folding, Perfect Binding, Saddle Stitching, Spiral & Comb Binding, Collating, Inserting & Kitting, Drilling, Laminating, Round Cornering, and Shrink-Wrapping.
Equipment includes:
– 6 Pocket Muller Martini Bravo Saddler Stitcher with Cover Feeder
– Perfect Binder Horizon BQ2
– Wohlenberg Rapid 44-FM40 Three-Knife Trimmer
– Stahl Folder TD-78 4/4 with Gatefold & Continuous Feeder
– Heidelberg Polar Paper Cutter – 115 with 42" Throat
– Wholenburg 36″ Cutter MC5-3TU
– MBO Folder with Gatefold & Continuous Feeder
– Heidelberg Chop Folder – Model VFZ 3-52
– MBO B118 with Right Angle Folds
– Muller 227E 4:1 Inserter (Newspaper Inserter)
– Shrink Wrap Machine
– UV Coater Tec Lighting 19" X 25"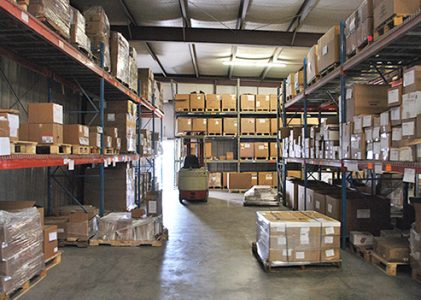 Once your job is complete, our Delivery Department services in the Wichita-metro area. If you aren't local, our Shipping Department can will package and send your order directly to you.
Do you need your finished print run stored and sent to different franchisees at a later date? We offer Warehousing & Fulfillment Services to meet just such a need.