Valley Offset provides cutting edge technological solutions with our variable digital press providing unparalleled efficiencies and print options to save you money.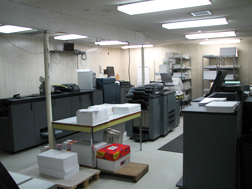 Valley Offset is excited about the prospects for the Digital Press. We have three press options to address your needs. Delivering cutting edge technological solutions is a hallmark of our business philosophy.
We have found that today's business owners require a higher level of flexibility in managing their print budgets. Sometimes that means you need fewer pieces of a presentation component. Many times, you want to have a higher level of personalization for your direct mail campaign (be it labeling…or further customization of the message).
Valley Offset has three digital press configurations:
Konica Minolta C1100
Konica Minolta C8000
Konica Minolta 1051
The Digital Press allows for infinite short-run applications ranging from flyers, to business cards, to documents that contain personalized information, such as, statements with account numbers and payment information that is specific to each individual. This press brings a level of speedy turn-around times and previously unimaginable flexibility to your organization. Add to that, the Tech Lighting UV coater…and you can have a finished product that rivals aqueous coating (available on our other press options) at tremendous savings.
Contact Valley Offset today… and we'll talk about how our Digital Press options can deliver the impact you need while saving you time and money on your short-run and complicated custom print jobs!