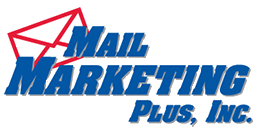 Effective January of 2017, after over 35 years in business, Mail Marketing Plus, located in Wichita, Kansas, has been officially acquired by Valley Offset Printing, located in Valley Center, Kansas. Valley Offset Printing is a full-service printing and mailing company that brings over 28 years of industry experience to the table.
In keeping with Mail Marketing Plus history of high-quality direct mail campaigns, Valley Offset Printing provides state of the art mailing services, featuring turnkey direct mail campaigns and fulfillment services for virtually any printed product…from advertising flyers and postcards, to bound printed publications and brochures.
Valley Offset Printing offers a complete range of direct mail marketing services to local, national, and international clients, while specializing in variable data printing, personalized direct mail marketing, custom database management and programming, advanced fulfillment services and marketing strategies to produce highly-targeted, successful mailings of nearly any size.
Take a moment to peruse our website and learn more about all of our capabilities…not just as your "go-to" source for all of your direct mail marketing needs, but as your full-service printer, too!