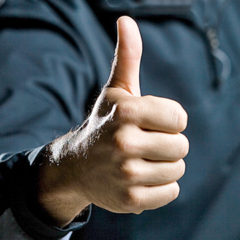 Testimonials
Valley Offset Printing highly values our customers and the testimonials of our customers show they highly value Valley Offset Printing.
Business Media Systems
May 1, 2018
Good Morning Kris,
We received our menus yesterday and I wanted to let you know how very pleased we were with how they turned out, you guys did an awesome job! We were also pleased with the turnaround time. Overall our experience with Valley Offset was a good one and we will definitely use you again.
Again, Thank you for an awesome job!
Mr. Larry Branum
Sales/Marketing Director
Business Media Systems
BG Products Inc
April 5, 2018
Hi Donya,
~Please share with all~
We just finished another great month in reaching our goal of 98% or better for on-time delivery.
With the help of our suppliers like you, we can meet our delivery requirements for our customers.
Thank you for your support!
Deb Westerberg
BG Product, Inc.
TenderCare Lawn and Landscape
October 24, 2016
Misti,
We received the estimate forms yesterday and I want to thank you very much for getting these out to us in a timely manner. I know we do not order a lot of things but you provide us service like we are one of your biggest customers. This means a lot to us. Thank you again.
Kelly Dusin
A Plus Printing
September 30, 2016
THANK YOU!!!  What would I do without you guys?  I'd be up a creek without a paddle.
Donna Culver
A Plus Printing
Dress for Success
June 17, 2016
Hey Ashley,
I know you're still out on maternity leave and probably enjoying time with your new baby, but I wanted to send a quick note.
You began the process of assisting us with printing for our event that's happening tomorrow and then connected me with your gal Donya as you would be gone on maternity leave. As you probably know with event planning, there are always small details that get mixed up or messed up and it makes things very difficult. I was waiting for quite some time to get final design completed on our programs and table numbers and barely received them this morning (our event is tomorrow!) Frantically, I talked with Donya to see if it was even still possible to get these items printed on such short notice. She was SO pleasant to work with. I know it would have been very easy for her to be upset or bothered by a customer needing something with such quick turnaround and short notice, but she did not displace discontent even once. She even managed to have the items delivered so that I wouldn't have to make my way all the way out to Valley Center. I don't know if these kinds of gestures mean a lot to others, but it really means a lot to me.
Our organization is so small with only 3 staff and we're constantly fighting just to stay afloat so we can serve women. So to come by someone who makes even the smallest process so seamless is really a blessing and I'm very grateful. I'm thankful for you and your business and the employees who work with you. I will absolutely be pumping up and promoting your business every chance I get. THANK YOU THANK YOU THANK YOU!!!!
Portia Portugal, Executive Director
Dress for Success Wichita
Excellent article in the Wichita Business Journal
April 1, 2016
Hi Donya,
Ralph Vautravers, CEO of Rand, and I were reading your article in the Wichita Business Journal and wanted to compliment you on an excellent overview of the printing industry. In "500 words or less" you covered the past 30 years quite well. Great job! You touched on a lot of information in a very short time. We loved your intro and conclusion. We agree. Printing is not dead, nor will it be. We are all going through a transformation process at this time, but printed words, signs, advertisements, point-of-puchase promotions, etc. have their place in our society.
It was nice to read an upbeat analysis of printing instead of its inherent death.
Thank you!
Rex Abrahams, VP Sales
Rand Graphics
Vintage Printing & Distribution
March 18, 2016
OMG – You guys are wonderful!!
We appreciate you all as well!!
Thanks so  much Donya!
Larry Kirzinger, VP Sales/Customer Service
Vintage Printing & Distribution Services
Print Production Media
February 9, 2016
You do great. Better than any other CSR I have worked with. I dont know how you do it. But bottom line is you care. Thats rare. Thanks for what you do.
Don Cain
Print Production Media
Paving Maintenance Supply, Inc.
October 22, 2012
Julie,
Our hats just arrived! Wow that was so fast and they look perfect! I cannot tell you how happy I am. You have been absolutely amazing to work with and I really appreciate all you have done for me! Thank you for making me feel like we are not just another account and for all your hard work.
Candice Gottschalk, Administrative Assistant
Paving Maintenance Supply, Inc.